Hello, I'm Kyle Ross.
I'm a Full Stack EngineerJavaScript ExpertFrontend DeveloperBackend DeveloperMentor
I build for the web, specializing in JavaScript, React, Next, and Node. I shine when presented with a good challenge in a fast-paced work environment. I enjoy contributing to the open-source community in my (limited) spare time.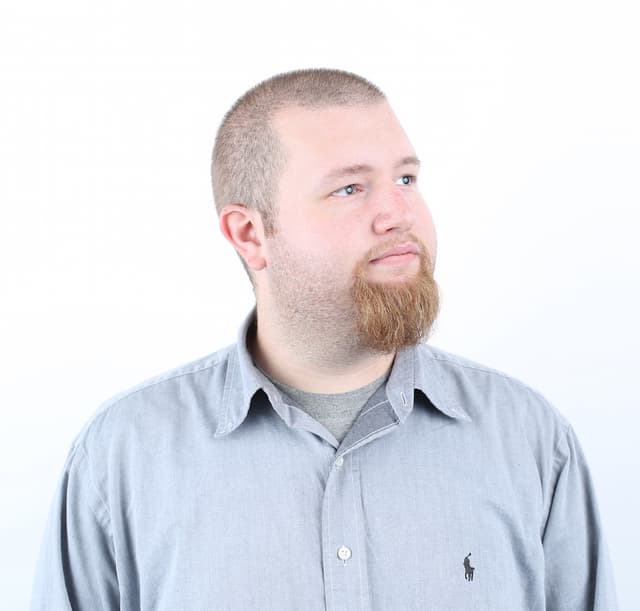 About Me
👋 Hello! I'm Kyle Ross, a full stack engineer in Rock Hill, SC. I'm a self-taught engineer passionate about building things on the web.
My interest in web development began in 2003 when I was a middle school teenager, building websites for my friends to play games that the school did not block. Two years later, I built websites for local businesses and freelanced on the side. I've been building websites ever since.
Since I learned JavaScript, it has become my favorite language for multiple reasons, primarily because of its versatility. I can build an extremely performant backend service in JS, then jump over to the front end and create a blazing-fast web app without any context switching. I've dedicated myself to learning as much as possible about the JavaScript ecosystem and always keeping up with the latest trends.
My Experience
2015

Senior Software Engineer

@ Red Ventures

August 2015 — December 2022

(7 years, 4 months)

Owned and led many front-end and back-end projects for various business teams, including the main company website and several internal tools. Architected the infrastructure and applications to be robust and cost-effective. Effectively managed groups of 3 to 4 engineers.

Led the engineering efforts for the main company website, including the redesign and migration to a new CMS.

Built dozens of ETL processes to assist data scientists in their analysis of advertising data.

Led the engineering efforts of many processes and applications for Red Ventures' biggest partnership.

Participated and several hack-a-thon events.

Mentored and trained 7 engineers whom all have been promoted within the company.

JavaScript
React
Next.js
TailwindCSS
Node
Koa
MySQL
Terraform
AWS
Serverless
Docker

2012

Apps Systems Engineer 5

@ Wells Fargo Securities

June 2012 — August 2015

(3 years, 2 months)

Full-stack development with custom-built, rapid-development frameworks in Node.js and Vue. Worked closely with a team of engineers to build internal applications in a fast-paced environment.

Built a custom client-side and Node.js framework for rapid development of internal applications.

Completed internal employee review tool, required by law, in 2 weeks.

Interviewed and mentored all incoming front-end engineers.

Integrated Node.js with several C# applications as a middleware layer.

JavaScript
Vue
Node
Express
SQL Server
MongoDB

2010

System Administrator

@ Site5 LLC

October 2010 — March 2012

(1 year, 5 months)

Handled internal and external website migrations and built a custom toolset to improve workflow for the entire team.

Migrated websites of all types and sizes, such as WordPress, Joomla, Magento, custom PHP applications, and Ruby on Rails.

Built a custom toolset to automate the migration process in PHP that reduced the time to completion by over 200%.

2005

Owner/Developer

@ Big Ross Labs

July 2005 — July 2011

(6 years)

Owned and operated a web design/development company that provided professional websites and branding to local businesses.

Built several websites for local businesses, including a custom CMS for a local restaurant.

Provided branding and logo design for several local businesses.

Worked with independent music artists to improve their web presence and branding.

PHP
WordPress
MySQL
JavaScript
jQuery
Photoshop
Projects
Basic logging mechanism for Node.js Lambda Functions and other AWS services, which produces logs in JSON format for easier reading through Cloudwatch Logs.
AWS Kinesis event parser and handler for Lambda consumers. Ability to parse Kinesis events with error handling and JSON support.
A simple package to help ease the pain of catching errors when using async/await, providing error handling similar to Golang.